Riding Courses & Training
Stag Lodge Stables offers a full range of riding courses for those who want to take their riding to the next level – whether for the simple pleasure of riding a horse, perhaps working towards horse ownership, or for those who maybe want to concentrate on a particular discipline such as dressage, jumping or showing.
All our courses operate at Stag Lodge 2, our purpose-built 40-stable, seven-arena site on the A3, just on the outskirts of London. Using our team of qualified instructors, we have developed a series of Riding Courses, Horse-Care Courses and accredited BHS Courses (see separate tabs above) which offer tuition to riders at any level, from complete beginners to the more advanced, or to former riders who are looking to get back into the sport after some time away or brush up on certain skills.
One of the main focusses during these riding courses is in building rider confidence, and in this regard our safe, well-mannered horses help hugely as they have all been chosen because of their good nature. This allows you to concentrate on learning without worrying about your horse's temperament.
Our courses range in length according to your ability and requirements, and can usually be tailored to suit your exact needs. From intensive one-day sessions to concentrated four-day courses, or tuition spread out over a number of weeks, we can provide you with exactly the horse riding course you are looking for.
We have a wide range of riding and training courses at Stag Lodge Stables – everything from learning the basics of horse care right up to Riding Instructor level, all structured to help you achieve your riding or equine ambitions.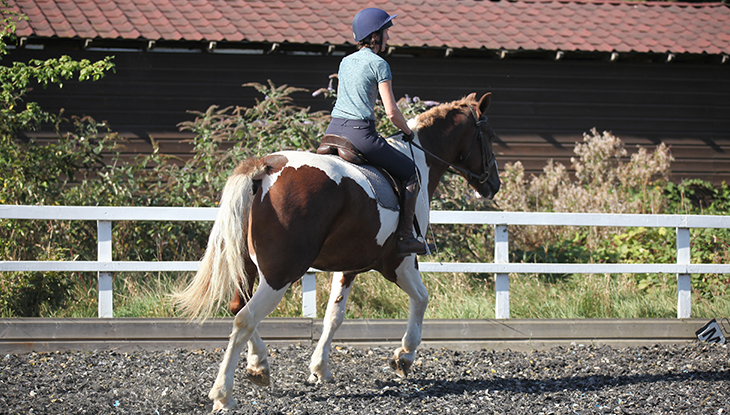 A STRUCTURED COURSE IS A GREAT WAY TO LEARN