Give your pony-mad little one an amazing Birthday Pony Party they will never forget, right here at Stag Lodge Stables.
Based at Stag Lodge Stables and Perfect for ages 3 to 7
Minimum of eight, maximum of 10 children (£40 per child)
One and a half hours of fun and games with the Stag Lodge ponies
All abilities catered for
Two children per pony, with one Instructor per pony
30 minutes use of the Party Room
We will decorate the Party Room but you will need to bring the food, drinks and cake
All party children will receive a rosette
One free Stag Lodge T-Shirt for the birthday child (please note we only give out one T-Shirt even if your child is sharing the party with a second birthday child; you may purchase more T-Shirts if needed, but please give us notice so we may check for sizing).
Parties only take place in the afternoon for an hour and a half any time between 3pm and 5pm; all guests must be out by 5pm. If the party starts late due to guests' late arrival it must still finish on time. A non-refundable deposit of £50 is required at time of booking.
To book your child's Birthday Party at Stag Lodge, please contact the office on 020 8974 6066.
If you have a pony-mad little one who's due a birthday party, Stag Lodge Stables are the perfect hosts to help them celebrate with some friends.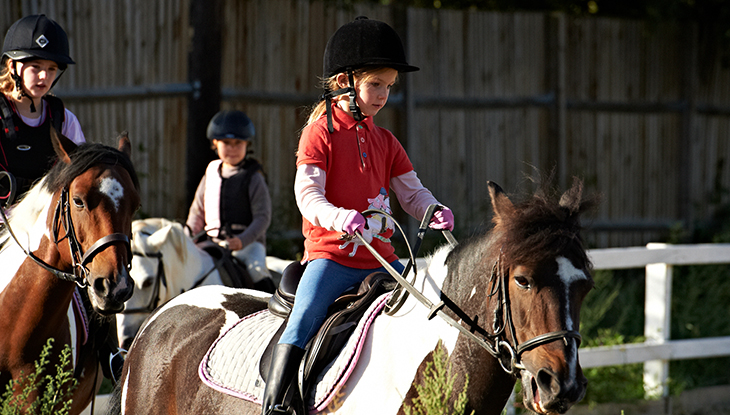 OUR PARTIES CAN HOST 8, 9 OR 10 CHILDREN