What better way to unwind after a stressful day at work than joining us on one of our fantastic Pub Rides through Richmond Park and Ham Common? We head out in the evening in the summer months for a couple of hours (usually starting at 4pm).
The Pub Ride starts from Robin Hood Gate and winds its way through Richmond Park with breathtaking scenery and long canters en route to one of our favourite watering holes… you'll ride out of Ham Gate and onto Ham Common where a refreshing shandy at the New Inn pub will set you up for the journey back to the yard.
If you are a new rider with us you will need to take a Private Hack first so that we can assess your riding ability. You must be confident in all areas of riding to join the Pub Ride, particularly as there are some exhilarating canters along the way. This is a very popular ride and great fun, so please book early!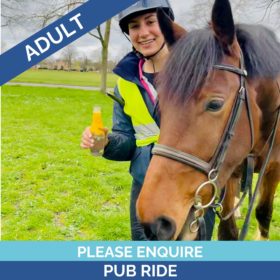 If we already know you as a 'Competent' rider, you will see purchase options when you log in to our Online Store.
Blue sky, warm evening sunshine, good mates, a canter and some banter… our Pub Rides are incredibly popular in the summer months.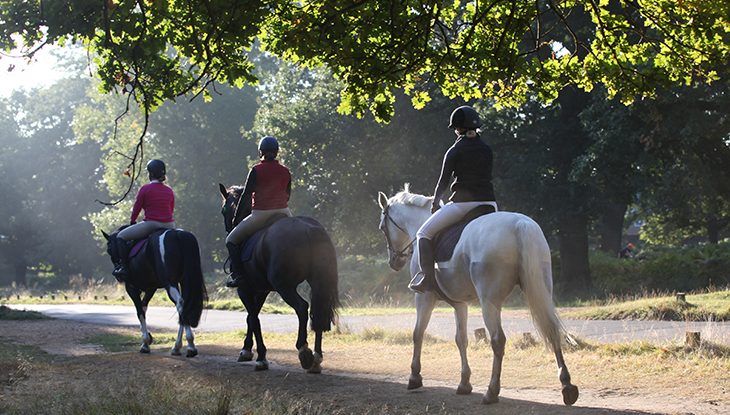 JOIN US FOR A SUMMER EVENING RIDE TO THE PUB